Frequently Asked Questions
Didjeridu
What does a didjeridu do? Whoops! Say that again. Anyway a didjeridu is an instrument played by Australian Aborigines, myself and just about every young person in schools that I visit. What you see children blowing through at the top of the home page are paper tubes, 18" by 1" diameter and 1/16" thick. They are great instruments and by the time the art teacher helps children apply the appropriate artistic touches in a follow-up activity, these kids have some dog gone great didjeridus by dingo!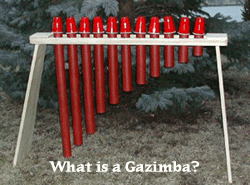 Interactive?
Do kids get involved in this program or do you just simply blow into paper tubes? A picture is worth a thousand words so please check my home page, click on the didjeridoo a the bottom of the page, check the tesitimonials, call any place I've been before. Check it out. Need I say more?

How Much?
How much does your programs cost? I try to cover this under Funding but briefly my fees are more..but not much more than the salary (including benefits) of an equivelantly experienced teacher at your school divided by 180. I load my materials into a van drive to your site, set them up, take them down and load them back into the van and drive to my home. 2 programs for a large school which includes didjeridoos for each child will cost about $800. Prices do vary depending on various extenuating circumstances so please do call, write or e-mail for costs of putting on a program at your site. Fees are based on group size, travel, food and lodging expenses from the Milwaukee area. The didjeridus are 35 cents each.

Many factors are involved in figuring fees?
If I drive to your site, mileage (.60 @ mile) and driving time ($10 @ hr) to your site will be figured in. Distances over 125 miles one way require overnight lodging ($75 to $125).
Multiple bookings.
Schools that assest in obtaining multiple bookings share a proportion of the travel cost and get significant reductions.

Grant Options
How might your programs be funded?
It is possible to receive some or complete funding for my programs by applying to the Wisconsin Endowment for the Humanities Mini-grant site. Up to $2000 is available every other month. Other grants up to $10k and $20K are available quarterly. These may apply to workshops and artist in residencies. Contact Dena Wortzel, program director at Wisconsin Humanities Council 608-262-0706 for applications and general details. Applications for mini grants are available directly from their website Click here for additional information located on my website.

How Long?
How long does your program take? Exploring the Global Soundscape may go from 45 minutes to 2 hours. How long depends on the flexibility of the school schedule, the establishment of interest among children. If back to back presentations are scheduled there is no flex time. A.M. programs are always the most successful for focus. After lunch programs are best for the most focus groups; usually (but not always) the upper grades.

How many presentations is right for my school?
Exploring the Global Soundscape usually works best with 2 or 3 presentations in one day. Schools with small populations under 200 generally schedule programs K-2 and 3-5. Larger schools schedule programs for k-1, 2-3, 4-5. Dr. Hal's programs cater to a variety of age levels. For instance k-2 programs include many more "hands on" activities. Upper grades learn about the propogation of sound waves and the physiology of hearing.


How is Exploring the Global Soundscape structured?

The structure is based on
Inventing, Creating and Building sound instruments
Musical improve and storytelling
1.Sound as a warning (performance on conch)
2.Sound as signal/symbol (performance on neverlur)
3.Sound which produces feeling (shower hose trumpet)
4.Sound which supports story line (dejuridu), and when time is available (1 1/2 hour programs or when requested
5.Sound as signal/symbol
6.Sound as a socializer (drum - pow wow).

Dr. Hal's programs are never scripted. Each one is different. Students will not be treated as buckets. Dr. Hal is interested in lighting a fire. He tries to evaluate what the children are ready to learn and then he focuses in that direction.. He may demonstrate and give brief explanations about several instruments - mainly the Javinese/Balinese suling, angklung, gangsa, the Japanese Shakuhachi, Irish tin whistle, Chinese Dizi. For the appropriate age group there is a discussion of the phsyiology of hearing, supported with great slides and the physics of sound which clarifies in every child's mind exactly how sound comes out of those pipes (I am told that some of the teachers really learn from this too).

All along I emphasize the importance of making responsible sounds and the importance of listening carefully. This program provides a metaphor for thinking more carefully about how we use sound. We are very much like musical composers in that we make decisions daily about how we will use our personal sound instruments to convey messages. Those sounds say a great deal about who we are. All students participate in various parts of the program and in performing on the Dijeridus.

Artist in residence programs?
Do you do artist in residence programs? Yes. I've done week long programs in New Berlin, Waukesha, Green Bay, Fort Atkinson, Astoria OR, Regina Saskatchewan and will be spending a week in Boise ID in Feb 2008.

How are they structured?
Programming needs to be worked out with the artist and the committee. It is important that I know in advance what support structures (assistance of specialty instructors, librarieans etc.) will be in place. Do committe members have wishlist regarding outcomes. The kinds of outcomes depend on whether I am working with a particular grade level or the entire school, the amount of time I have with each group and the support (class teacher and specialty teachers) available.

Performances?
Will there be a performance by the student body at the end of the formal residence? This is dependent on the wishlist and the ageements we have made in advance. But the up front answer to that is generally yes.

Cost?
How much does it cost for an artist in residence? No two residencies are the same. Each school has its own needs and expectations. Dr. Hal works with the schools to exceed those expectations. He is happy to discuss residency fees after gaining a perspective of the expectations for the residency. This is really hard to answer unless you call, but you can plan on about $1000 a day depending on transportation, lodging etc. Funding and grants are possible (see above). Please call (888) 91DrHal for details.
Curriculum
How do you develop your curriculum?
It is based on an exploration of how sound functions in culture. The importance of making responsible sounds, the importance of listening and the creative manipulation of sound. Children come to some definition of culture in their school and then observe how sound functions in support of that definition. Children participate by performing on many of the exotic instruments I bring. Some of the instruments may be created and played on site. A focus on the sound process psychologically, and physiologically constitutes another part of the residence picture. Sensitivity to the impact of sound on culture is further developed with stories (Australian Aborigine and American Indian and other mythologies), slides of my travels, and artifacts (music, instrument, art, stories, theater-puppets esp) from the Pacific islands, Southeast Asia, and Native American resources.